Marshmello Will Host In-Game 'Fortnite' Concert This Weekend
A series of leaks have confirmed that DJ Marshmello will be performing an online concert during Fortnite this weekend. Hackers revealed a flyer and Marshmello character model buried within the most recent Fortnite update, which claim a concert that will apparently go down in-game this weekend.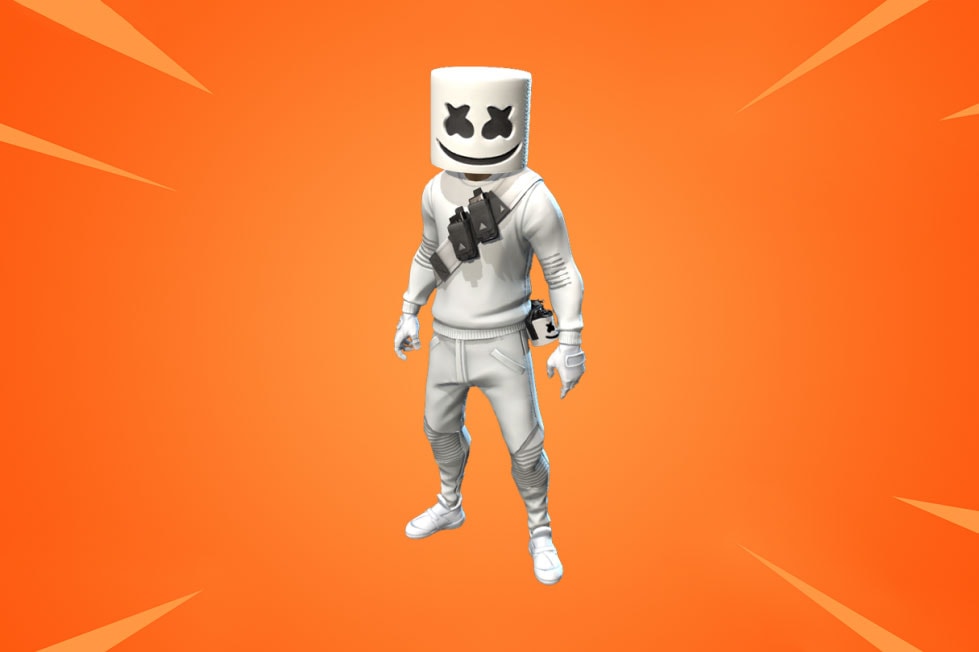 Forbes listed out all the info that has been confirmed so far:
– The event will begin at 2 PM ET on Saturday, though it's not clear how long it will run for.
- It takes place in Pleasant Park, though you may see the lights/hear the music from anywhere on the map.
- It apparently will be its own LTM called "Party at Pleasant Park" with respawns enabled, meaning you will probably be able to kill each other during the party.
- There's apparently a cosmetic bundle for the event which will include a Marshmello skin, pickaxe and spray. No word on pricing.
- There are some leaked animations that show "DJ dancing" for lack of a better term which would appear to be how Marshmello himself will act on stage.
- Object leaks have shown speakers, a stage, lights, all of which should be set up on the football field at Pleasant Park, presumably.
Keep it on lock for more news as we get it!